Polonnaruwa, archaeological site on 122 hectares !
Come on today I'll take you to Polonnaruwa, an archaeological site in excellent conservation that will offer you a cultural and physical visit in the open air.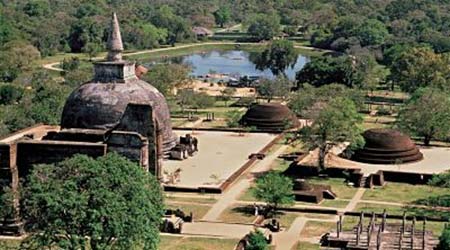 The construction of this city began almost a millennium ago and reached its peak in Sri Lanka when it became one of its capitals in the 11th century AD. Long before Colombo became the "administrative" capital of the country, capitals were chosen according to where the king decided to settle (often in a place where he was most protected from invaders). All the buildings then built were places of worship and adoration to Buddha and other gods that the king decided to venerate to be in harmony on earth.
Polonnaruwa was the second capital of Sri Lanka, after Anuradhapura and before Kandy. These 3 cities symbolize what is called the "cultural triangle" in Sri Lanka (if you go and do the test! take a map of Sri Lanka and draw a line to connect each of these 3 cities and you will get a triangle).
They symbolize, therefore, the main places to visit and it is around them that most of the tourist circuits revolve. Don't worry, in Sri Lanka, it is not because we have seen one temple that we have seen them all, they are also different in their infrastructure as well as in their architectural influences, a bit like in France with our Romanesque, Gothic or Baroque influences.
In short, to come back to Polonnaruwa, what strikes at the first visit is the extent of the site since all the temples and palaces are built in the heart of an immense park of 122 Ha, its magnificent conservation, its splendid architectural work of Indian inspiration, its positioning at the edge of a lake (it was in fact a water reserve of 350 km2 that the king made build when he settled), its proximity with the National Park of Minneriya or the city of Dambulla.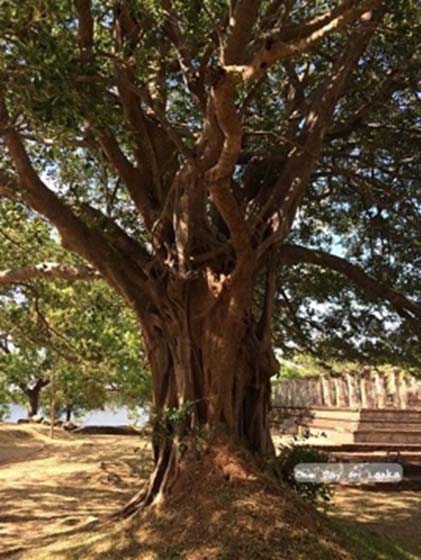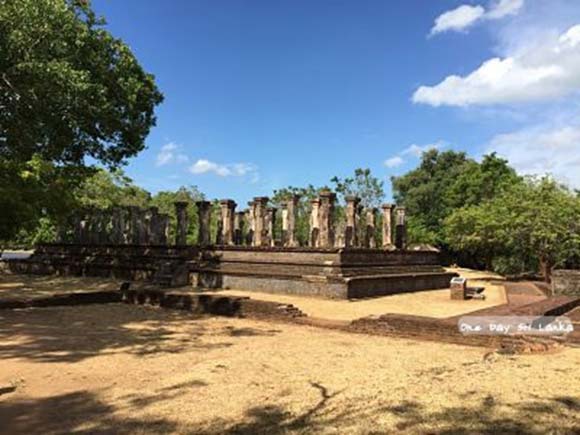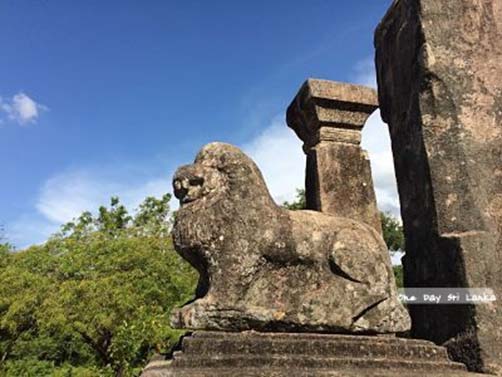 Because of its size, the site is made up of different sub-sites and visiting each of them can easily take a day, provided you rent bicycles (either at your hotel next to the site or from local bike rental companies that you will find around the site). If you go by car, you will also have the possibility to make stops at different places to enter the park to visit.
Note that it is a religious complex and that you will have to take off your shoes very often so think of taking shoes that are easy to take off and put back on but also socks (yes!) to protect you from the heat of the grounds that are exposed outside, but also from the small stones that cover the flowerbeds.
You should know that the site is divided into different sub-sites, the main ones to see are located near the main entrance (count 25$ per adult): the archaeological museum (which I advise you to do if you don't take a guide because it will enlighten you a lot on the rest of your discovery of the place), the royal palace, its audience and council rooms, the royal baths and the Lotus pool (a splendor!). All these places can be visited within a 400 meters radius.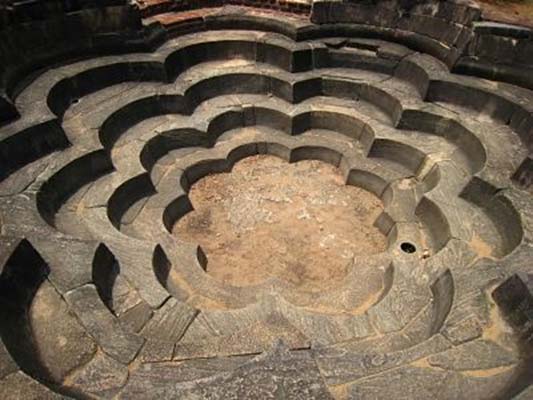 If you go 500 meters to the north you will reach the Quadrilateral which must be part of your visit if you decide to spend only half a day there or to do everything on foot. You will discover the "Vatadage" a building of 18 meters in diameter with the famous moonstone in a semi-circle at its entrance and its 4 central Buddhas.
This set gathers splendid Buddhas entirely cut in the stone of only one part. The most beautiful is the one that was discovered about 100 years ago in an excellent state of conservation representing Buddha in a reclining position.
For the cyclists, and the most courageous, continue your course towards the north again and you will discover various temples in excellent conservation and this on approximately 4 km.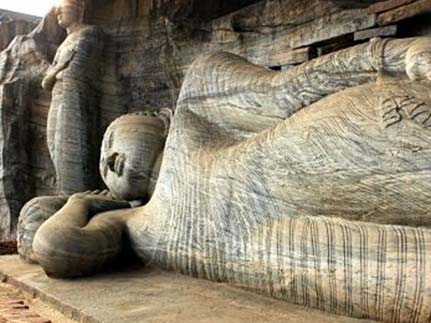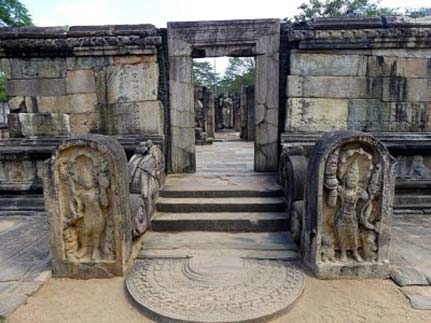 Polonnaruwa is therefore a must-see site and a starting point for other places to visit !